Most of us love rich tasting foods regardless of their ranking on the health-meter. But there are lots of ways to make something that's low in fat and delectable at the same time.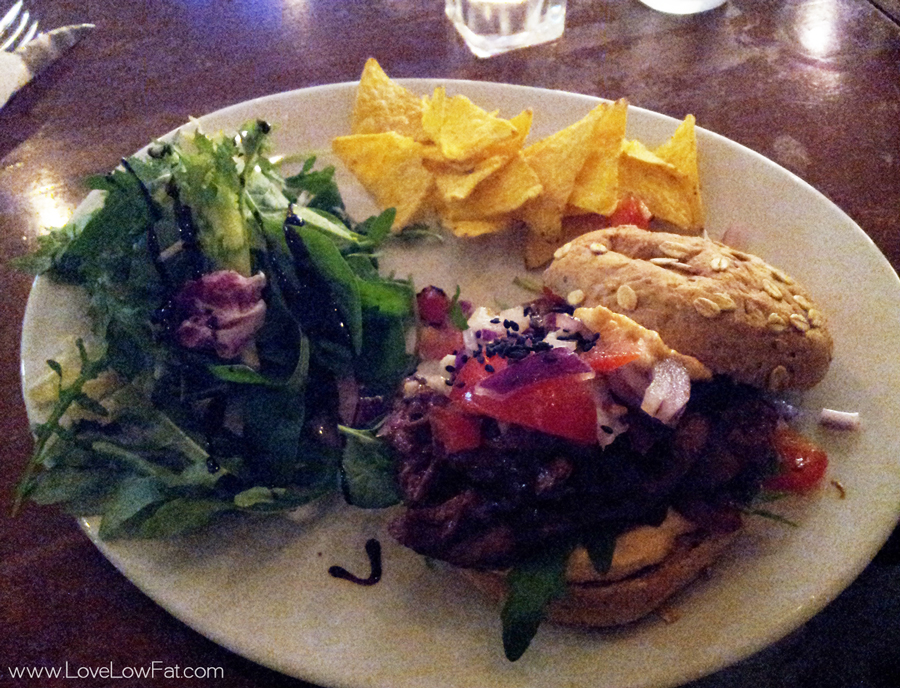 Sometimes it's just a matter of adding the right condiments. And with condiments that are higher in fat, it could simply mean just using less.
Here at LoveLowFat we generally advocate for a diet that's low in fat, especially processed fats. But if you are in good general health and not under doctors orders to restrict fats, then indulging once in a while or using fats sparingly isn't likely to cause you much harm.
Mayo, May I?
Mayonnaise is one of those ingredients that can transform a sandwich, a dip, or a dressing. But it's also one where the fat can sneak up on you since it is generally very high in fat, and made mostly with processed oils. There are some brands that have a "light" version and actually mean what they say, such as Nasoya's Nayonaise Light.
However, if you prefer the full fat stuff and have restraint enough to keep yourself from slathering it on everything, then we have some fun ideas for you!
Vegenaise With A Vengeance
We were fortunate enough to get our hands on a copy of "Vegenaise With A Vengeance".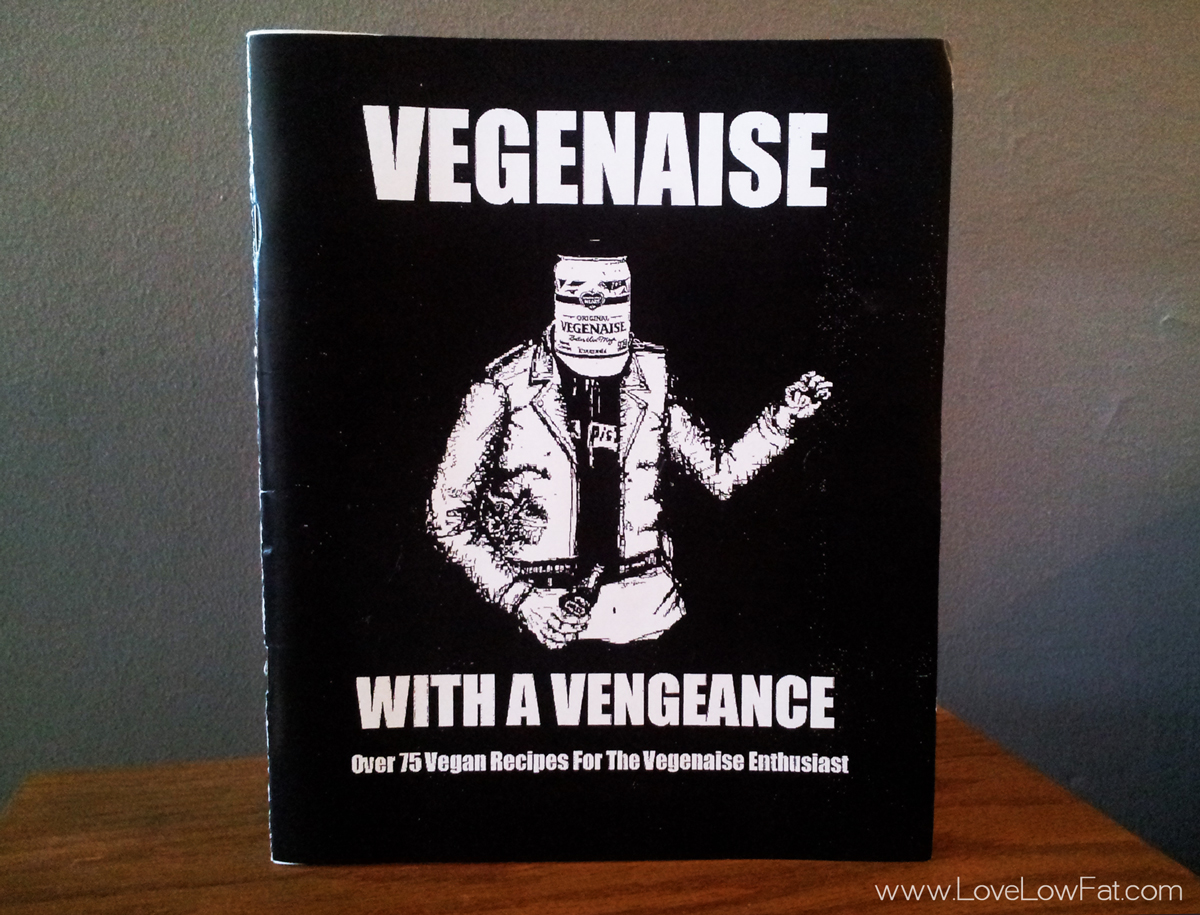 "Vegenaise With A Vengeance" is a fabulous food fanzine filled with over 75 recipes by the super talented New York City Vegicano chef, musician, and food blogger Rudy Ramos. The zine is also a love letter of sorts to Vegenaise, a plant based, egg free, cruelty free, all natural mayonnaise that Rudy calls his "vegan-secret-weapon" making his dishes "that much more delicious"!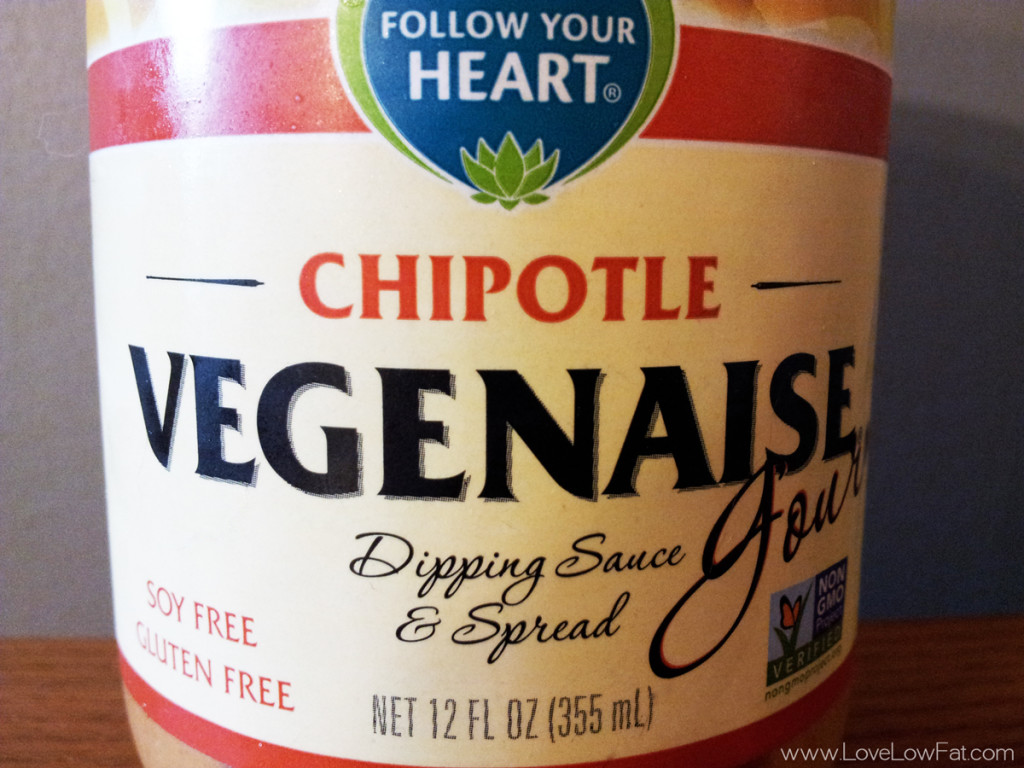 The zine gives easy recipes for all the things that are destined to make our cooking so much more flavorful, including creamy sauces such as an "Easy Lazy Hollandaise".
In the section dips and patés you'll find a recipe for a tempting "Jalapeno Popper Spread" and a zesty "Walnut Pate", There are also some new twists on familiar dressings, and a bunch of mayo variations that pack a punch!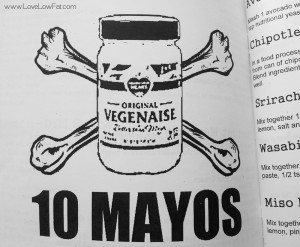 To Halve and Have Knot
But that's just half of it! The second half of the cookbook/fanzine has full on recipes for slaws and salads, with of course the only recipe for potato salad you'll ever need!  And there's not one, not two, not three, not four, but five different recipes for hummus! Your Monday through Friday will never be the same!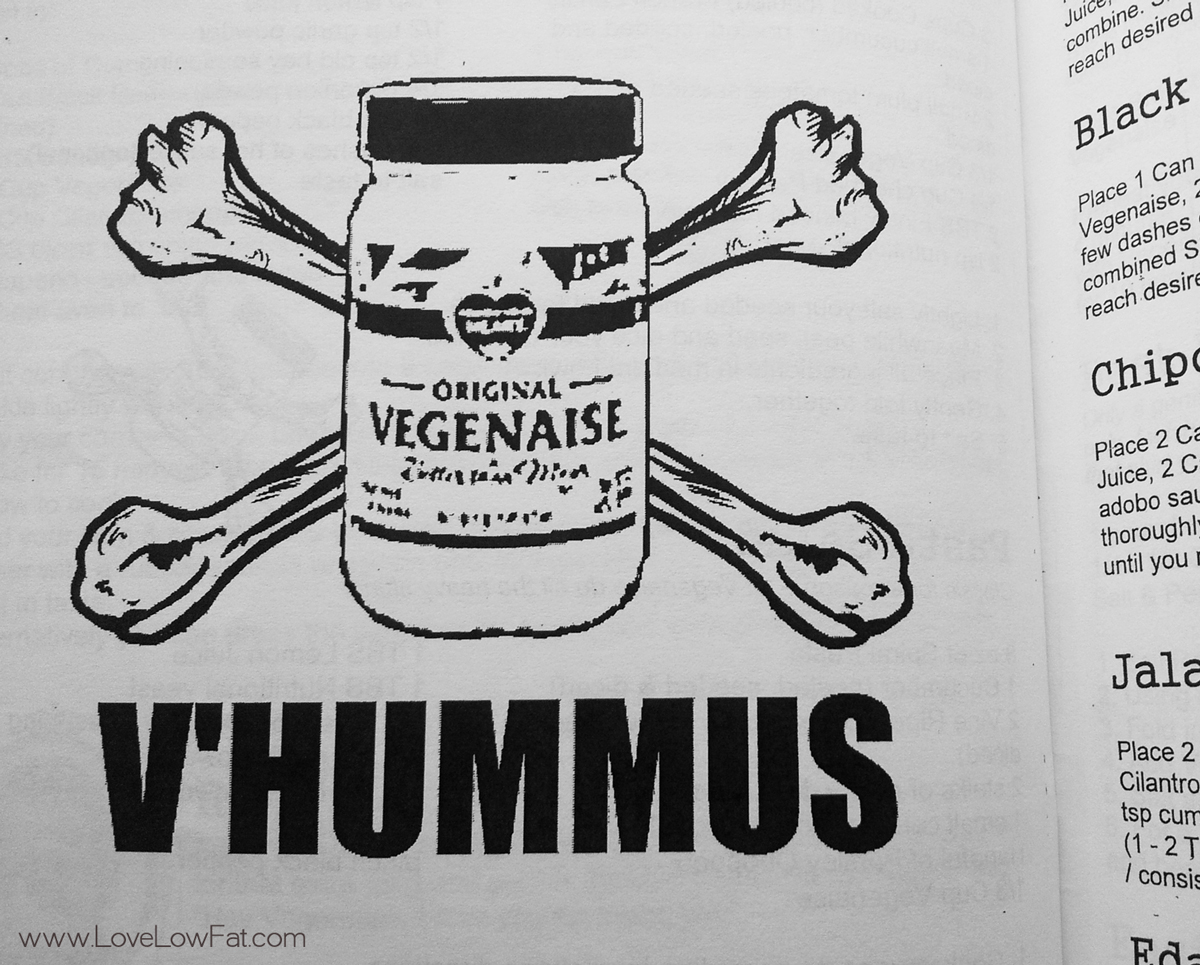 There's also a separate section for appetizers and sides including Rudy's highly addictive "Garlic Knots" made with pizza dough. And the zine would not be complete without  one of our faves, the "TLT – Tempeh, Lettuce, & Tomato". For me personally this is a staple. I could eat this just about every day.
Nothing Compares
Then finally there is a section on main dishes. There's one recipe in particular that on its own is worth the price of admission; "Tofuevos – Tofu Scramble".  We've made this and nothing compares, nothing compares 2 it!
I can't believe I this recipe is actually available for the world to see and not hidden away in some secret, high security vault.  In fact, this recipe is so good that we've heard rumors that an extremely popular big city restaurant is using it for "their own" famous tofu scramble.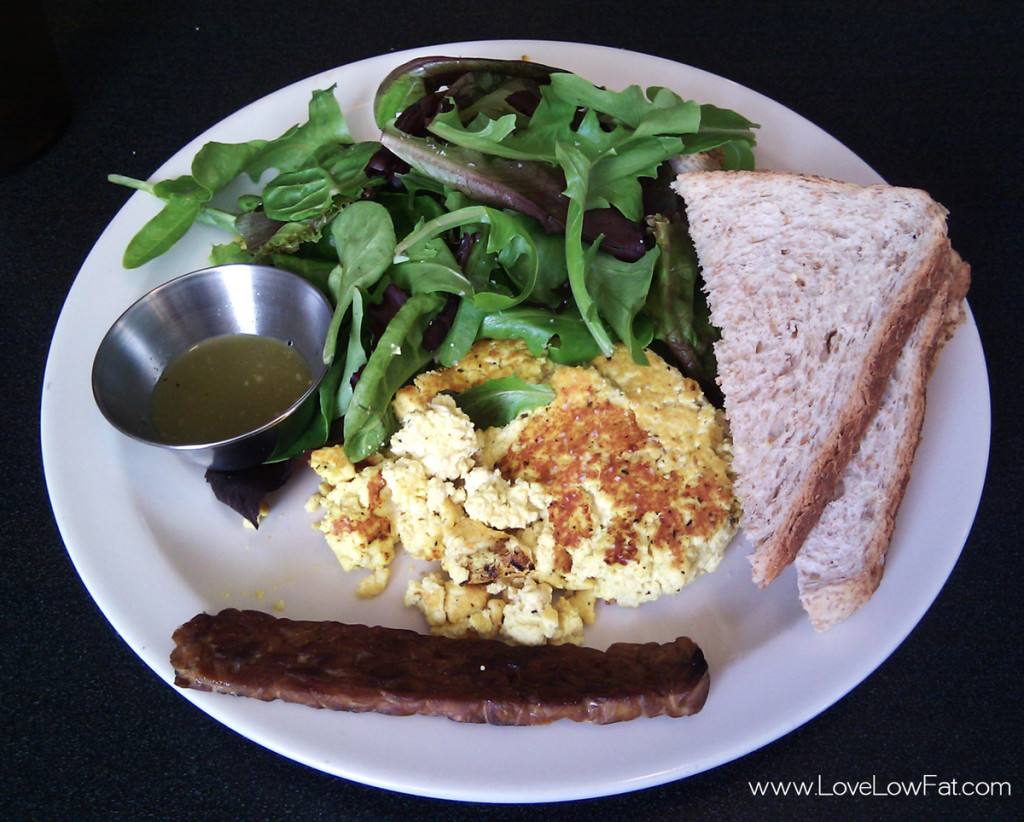 And by the way, just because it's a "scramble" doesn't mean it's just for breakfast. This meal is satisfying ANY time of the day, or night, or even late late late night. It's one of those perfectly satisfying anytime meals.
Make it your own
We highly suggest getting hold of one of these food fanzines and having fun with it! The author encourages his readers/taste testers to experiment with his recipes to make them their own. They can all be easily modified to suit your own palate and preferences.
And BTW, in case you're wondering, the makers of Vegenaise, Follow Your Heart, are not affiliated with the zine in any way. The fanzine is just that, a fan's zine. It was just an idea from a chef/fan that uses this particular ingredient to create his magic, and often enough that it warranted its own fanzine. Quite a cool concept!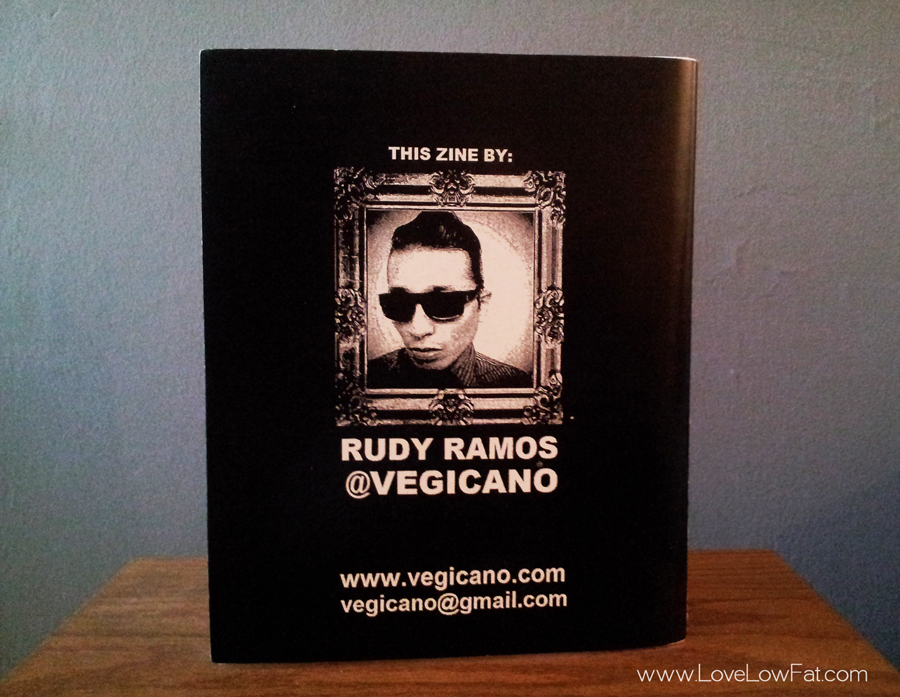 And the title "Vegenaise With A Vengeance" is a clever nod to the also unaffiliated but highly acclaimed cookbook, "Vegan With A Vengeance" by renowned vegan chef, Isa Chandra Moskowitz.
For some additional seriously legit recipes and ideas with or without Vegenaise, check out Rudy's site Vegicano.com, or his Instagram page @vegicano.
WARNING: Side effects of checking out the Vegicano Instagram page may cause uncontrollable drooling.
Happy cooking and happy eating!