The health benefits of a low fat, whole food, plant based diet are widely documented. You can prevent and reverse heart disease, diabetes, and even cancer, as well as many other less serious diseases, by adopting a healthy diet.
Eating for health is becoming more mainstream every day. Besides avoiding meat and dairy products, eliminating oil is an essential component of a truly healthy diet. That's why cooking without oil is so crucial in maintaining or regaining your health.
Oil is a processed food, which is 100% fat.  So now you must be thinking,."what about good fats?". In oil even the so-called "healthy fats" are processed. To get the full benefits of those fats, they should be eaten in their whole food form, such as whole olives, or ground flax.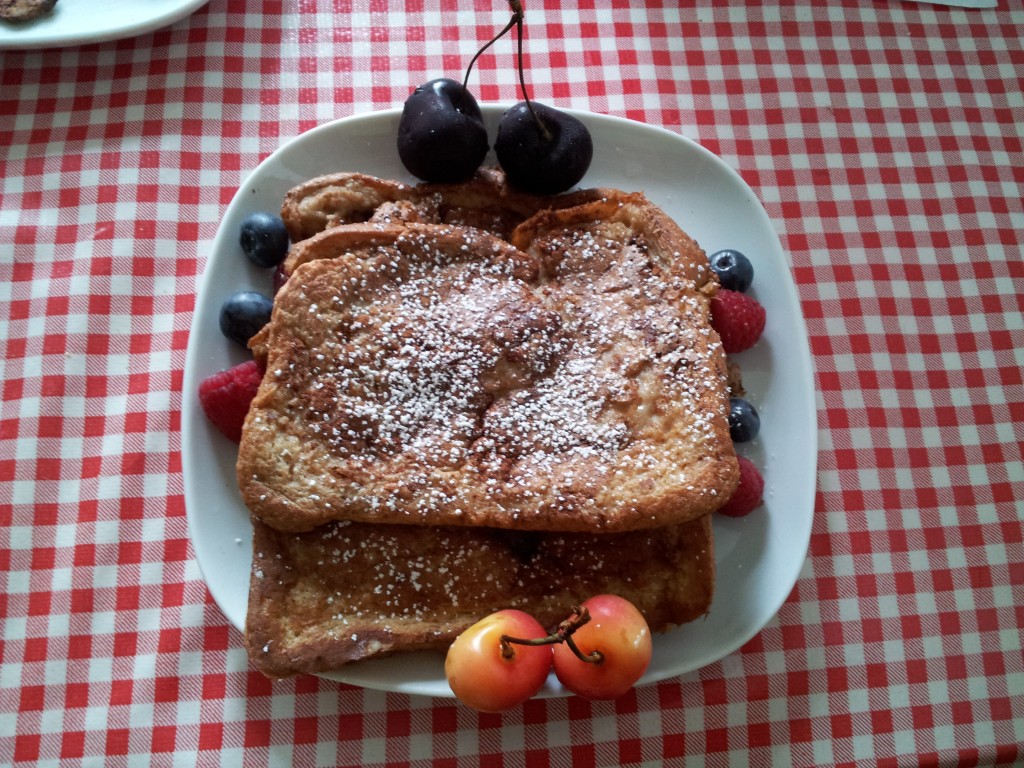 Imagine cooking without oil
The thought of cooking without oil or even spray oil can be hard for many to imagine. But as more and more people realize how destructive oil is to their health, using alternatives is becoming more common. Oil replacements for baking include applesauce, mashed potatoes, and mashed bananas. Oil replacements for sautéing include vegetable broth, wine, vinegar, soy sauce, and of course just water.
Cooking without oil requires different techniques from cooking with oil. Some things cook faster, some things cook more slowly. Different temperatures may be required, and different cookware may also be required. Once you've mastered the techniques you'll find the food is just as delicious, without hurting your health.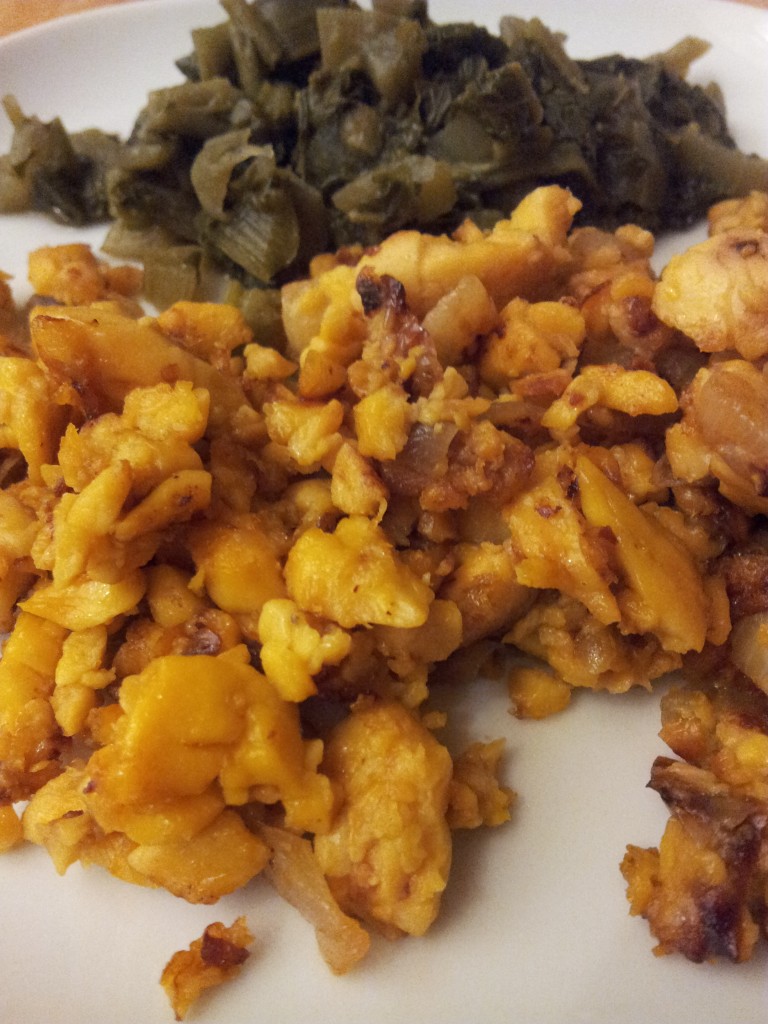 There are a growing number of websites devoted to cooking without oil. With just a few minutes of research, you can find hundreds of recipes, tips, and videos to get you started. A few of our favorite resources are Engine 2, Fatfreevegan.com, Dr. Barnard, and Dr. McDougall.
"Fat-Free" cooking spray
Cooking sprays often claim to be a healthy alternative to cooking with oil, and many even claim to be "fat free". It may sound like strong language, but these claims are actually not true. Companies can make these false claims due to a technicality in food labeling rules.
They get away with it because they use serving sizes which are essentially zero. At the top of the "Nutrition Facts" label below you can see that the serving size is 1/3 of a second, which is impossible to achieve even if anyone actually ever tried to get a "serving" that small: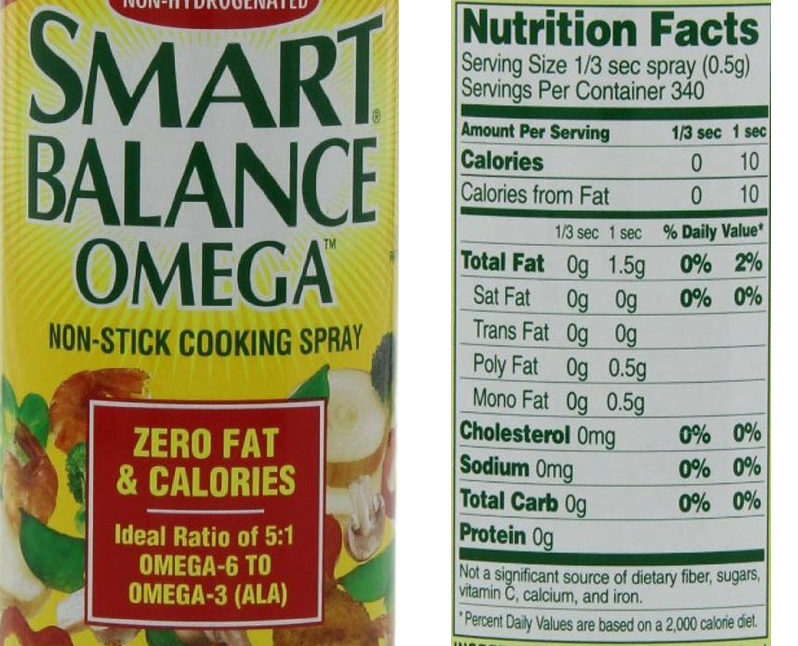 If look closely at the center of the label, you'll notice that when the "serving" is one second, it actually contains 1.5 grams of fat. If you spray a pan for 10 seconds, that's 15 grams of pure fat! And as you can see in the picture the front of the package says "zero fat & calories".  It's just not true.
They get away with it due to a technicality. When labeling foods if the amount of an ingredient is 0.5 grams or less, they can round it down to zero. Since they say the amount for 1 second is 1.5 grams of fat, that means 1/3 of a second is actually 0.5 grams. So they round it to zero, and put in big letters on the front "ZERO FAT". It's a perfect example of misleading advertising.
Cooking spray is like any other oil, by calories it's 100% fat. If you look at the nutrition label of any oil, you'll see the total calories is the same as the "calories from fat". Cooking spray and oil are processed fat, period.
If being healthy just isn't enough for you…
When my family used to cook with oil, in addition to the everyday cleaning, we'd have to occasionally scour the tops of our kitchen cabinets. They would get covered in a layer of sticky residue which had built up from all the frying, sautéing and grilling. It had that slight rancid oil smell and was a dust magnet.
The particles had floated up and collected into a sticky mess. It took a lot of elbow grease to remove even a single layer of cooking grease (sort of like what it takes to remove it from our veins!). Have you looked on top of your kitchen cabinets?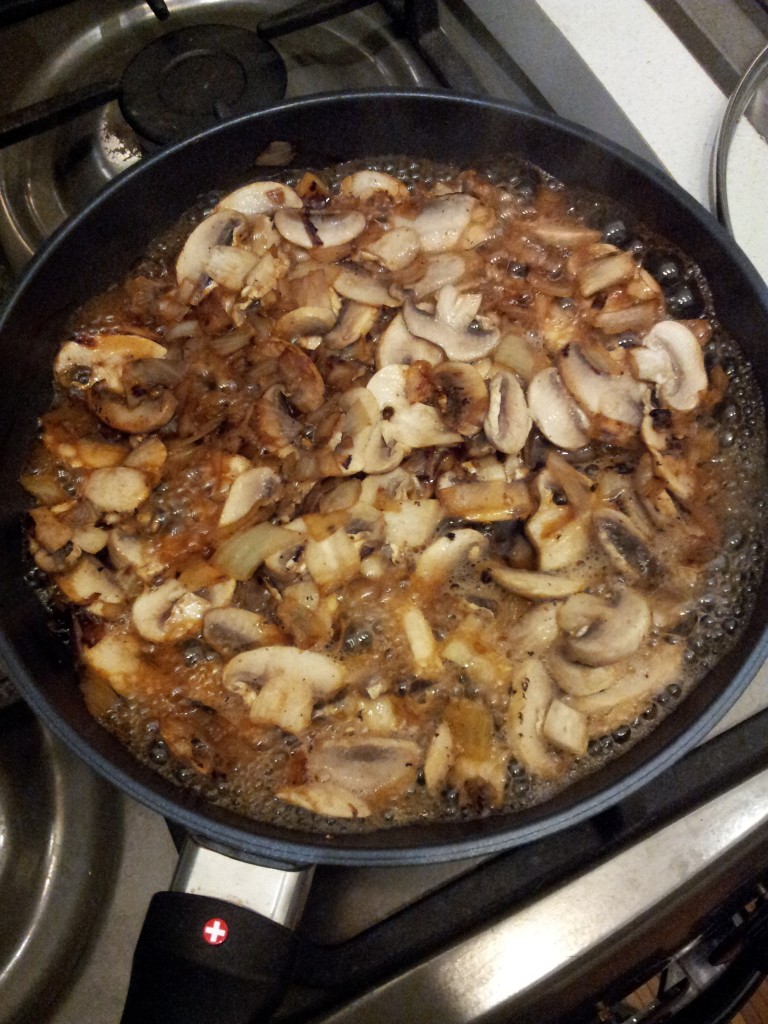 We've been cooking oil-free with nonstick cookware for about two years now. We've found that we don't have to clean like that anymore, EVER!
Take a load off
Of course your weight is related  to your general health, but eating a low fat, whole food, plant based diet is the healthiest way to lose weight and keep it off. Not only does your risk of getting heart disease, diabetes, and cancer decrease, but you feel better on a daily basis. Leave the grease behind!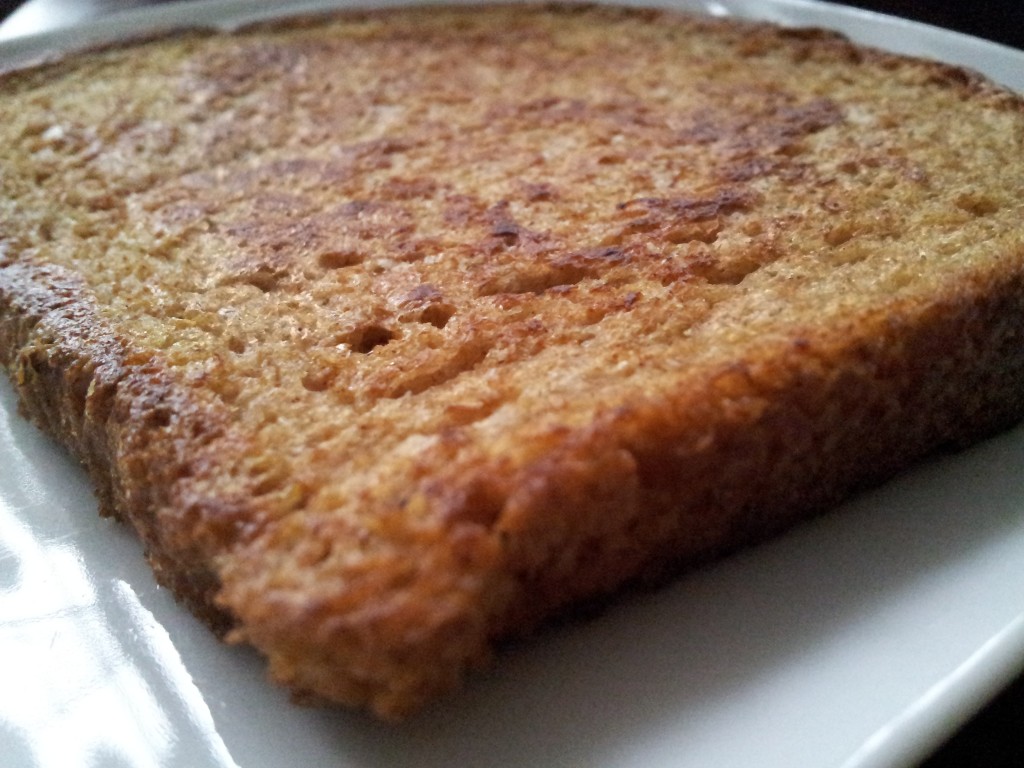 Take it from me, I used to LOVE deep fried foods, eggs, mayonnaise and cheese and could never imagine living without them. I wasn't concerned much about my health but I noticed myself putting on a couple of pounds every year.
In western culture we've come to believe that putting on weight is a normal part of aging. It's not. You really are what you eat, and if you eat processed fat you put on weight. My gain of a couple of pounds a year was a result of feeding my body junk.
It adds up over time, but it doesn't have to. Since I cut out added fats from my diet less than two years ago, without even doing any formal exercising, I lost 25 pounds, my cholesterol is down, and I fit into my college jeans again. I expect in another year or two I'll fit into my jean jacket from high school (and yes, I still have it!).