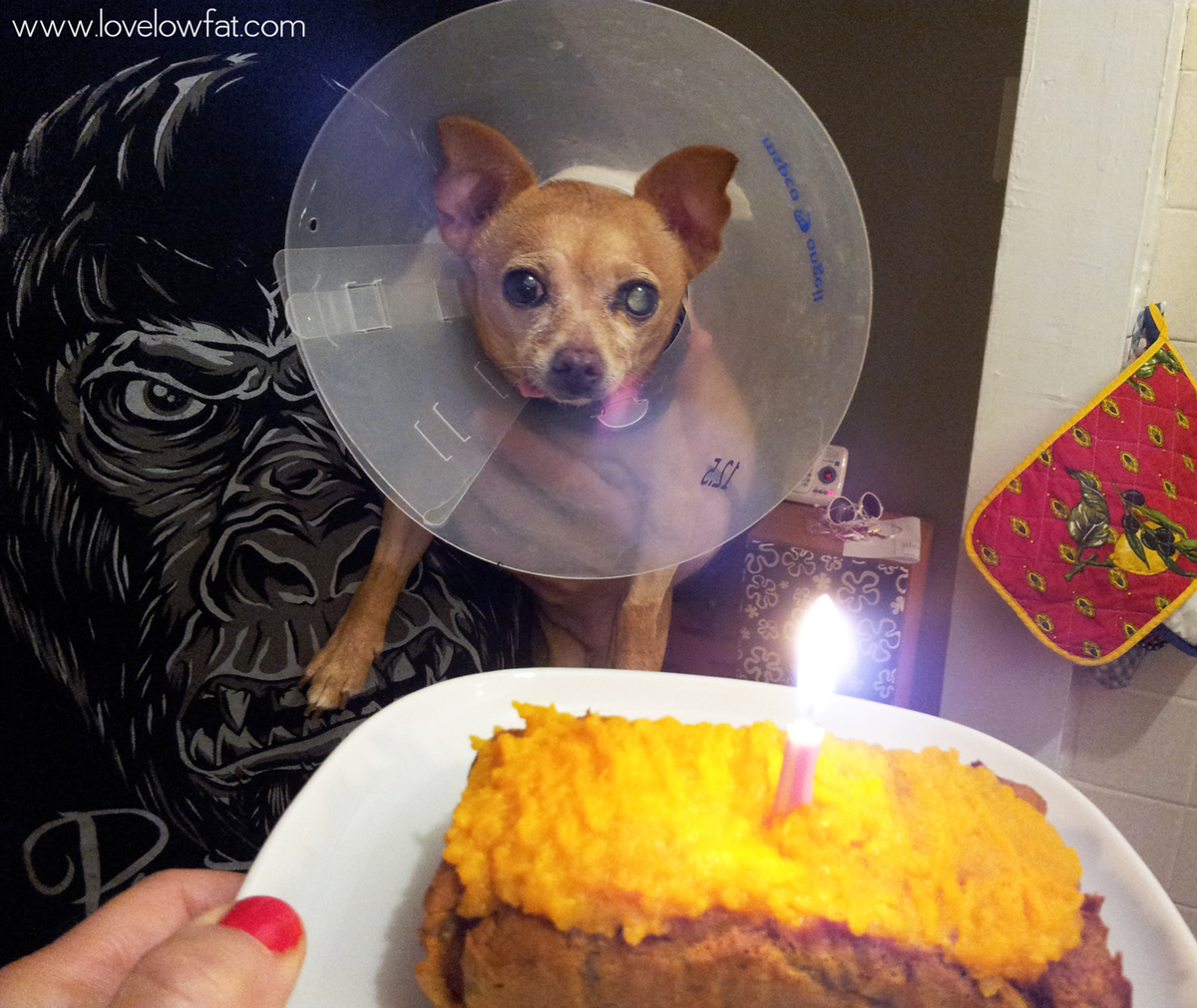 Our little elderly Chihuahua recently celebrated her one year adoption anniversary. She's about 13 or 14 years old, but she's one year new to us! She goes by the name of Diggy Smalls and weighs under 7 pounds, but she amounts to a TON of love!
We decided we wanted to make a "pupcake" for her special day, so we scoured the web to find a healthy, dog friendly recipe for the lady of honor. We were so psyched to land on "How to Make Your Dog a Rockin' Birthday Cake" at OneGreenPlanet.org. Even though it wasn't our doggie's actual b-day (we don't even know when that is exactly), it was her "adopty birthday" as my sister put it, since Diggy now has a "new life".
Pupcake recipe
The recipe was/is pawrrrfect! It's plant based, has all of our Diggy's favorite ingredients (like sweet potatoes! and peanut butter!), has no added oil (so she could have a second helping and not feel guilty), it's super easy to make, and even her human family members could enjoy a slice!
Here are the basic steps to show you how easy the recipe is. For more details see the full recipe at One Green Planet.
1. Pick Your Flour Base
About a cup of flour that is easy for dogs to digest, such as oat or rice or a combo of each.
2. Use Sweet Fruits and Veggies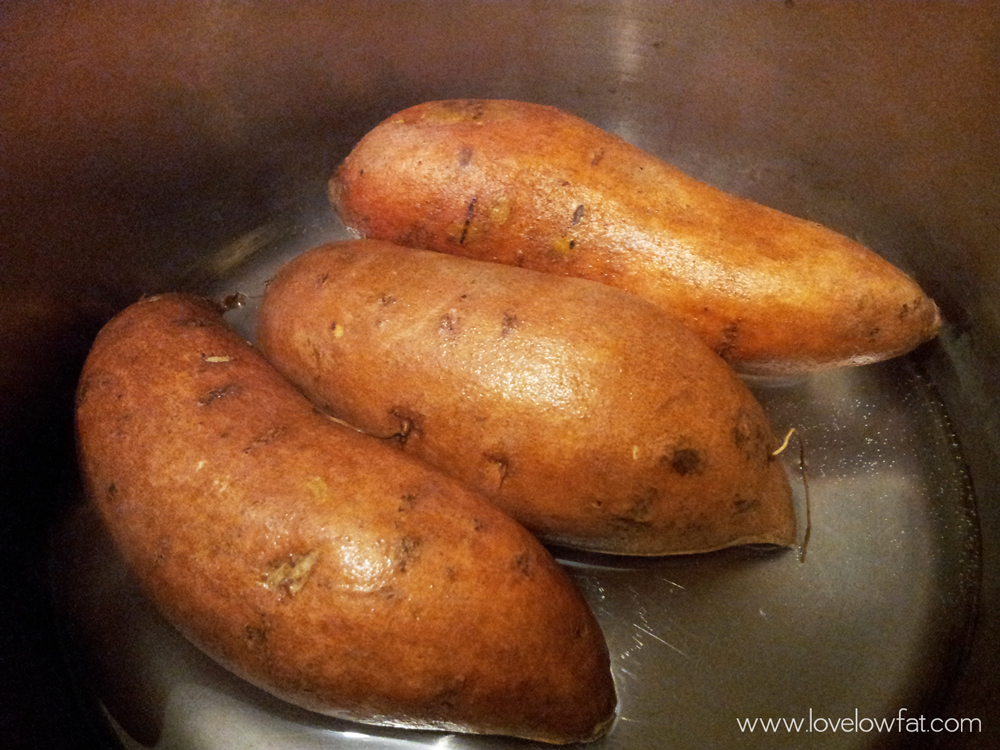 Don't use sugar, it's just as bad for pets as it is for us. Use a combo of mashed ingredients such as banana, boiled sweet potatoes, applesauce, pumpkin, and/or ground carrots. Roughly 2 to 2 1/2 cups total. To sweeten further, you can add up to one tablespoon of pure maple syrup, but not more than that.
3. Add Some Binding Fiber
Use about 1/4 cup total of ground flax and/or chia seeds as your fiber rich binder.
4. Nix the Oil 
Oil isn't not a whole food and is not a healthy additive to any diet. Applesauce is the perfect oil replacement in baked goods, which is what One Green Planet suggests in this recipe.
5. Add Some Peanut Butter
Add 1/4 cup unsweetened natural peanut butter. Most dogs, especially our Diggy, can't seem to get enough peanut butter! If your dog does not do well with peanut butter, you can leave it out.
6. Don't Forget the Baking Soda
One teaspoon of baking soda will help this pupcake rise.
8. Add a Pinch of Cinnamon
Cinnamon is great for you and your dog since it aids digestion, contains antioxidants. and tastes yummy. About 1/4 teaspoon is enough for this recipe.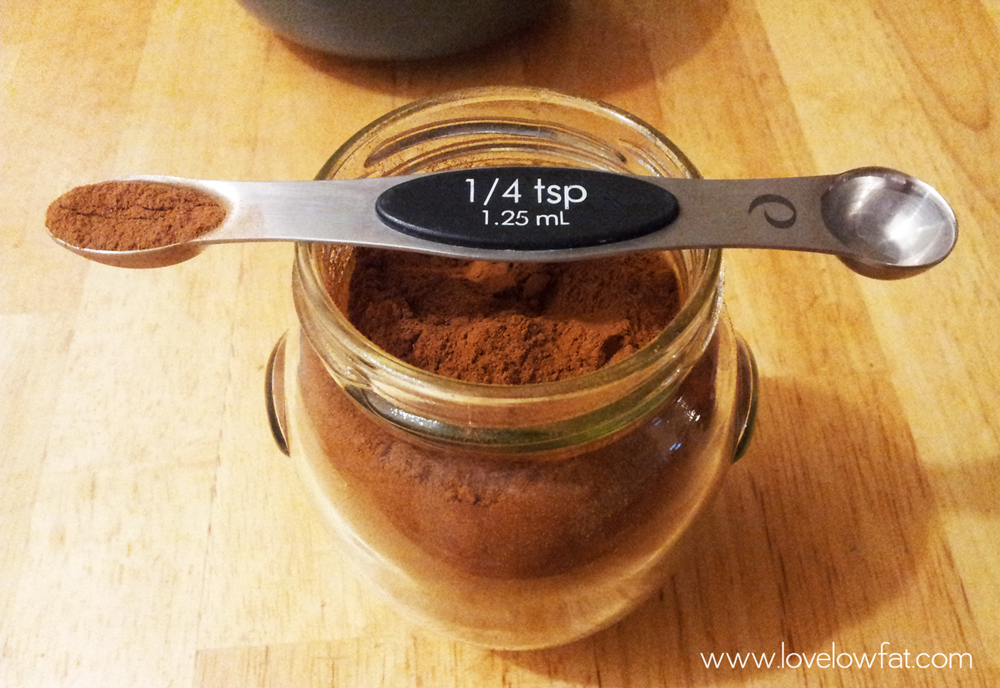 9. Leave Out the Raisins and Chocolate
Raisins and chocolate are toxic to dogs, so never add them to anything you make for your dog. ASPCA.org also advises to NEVER feed your dog the following foods: onions, garlic, avocado, alcohol (even in vanilla extracts), grapes, hops, macadamia nuts, xylitol, and bread dough.
10. Add Some Nondairy Milk
Use about 1/4-1/2 cup of nondairy milk. Depending on the flour base you choose, you may need to use up to 1/2 cup. One Green Planet suggests unsweetened soy or unsweetened rice milk since they are easy for dogs to tolerate. Unsweetened almond milk may be fine but some dogs react negatively to tree nuts so be cautious of this. You can also just use water instead.
To Bake:
Mix together the wet ingredients, then add the dry ingredients. Pour the batter into a pan greased with coconut oil or vegetable based nonstick cooking spray. Bake at 350 for about 30 minutes or until golden brown.
What we did
We love this kind of recipe because you can mix and match ingredients based on preferences and/or what you have available in the fridge and cupboard. We had pretty much all of the ingredients except for the oat and rice flours, which we forgot to buy. But we did have organic rolled oats, so we got creative and milled some in our blender to make our own oat flour. It worked!!
We simply used mashed boiled sweet potatoes as the "icing" and it was perfect. We put a candle in (but of course didn't hold it too close to Diggy's face), sang happy anniversary to her, and then we blew the candle out for her.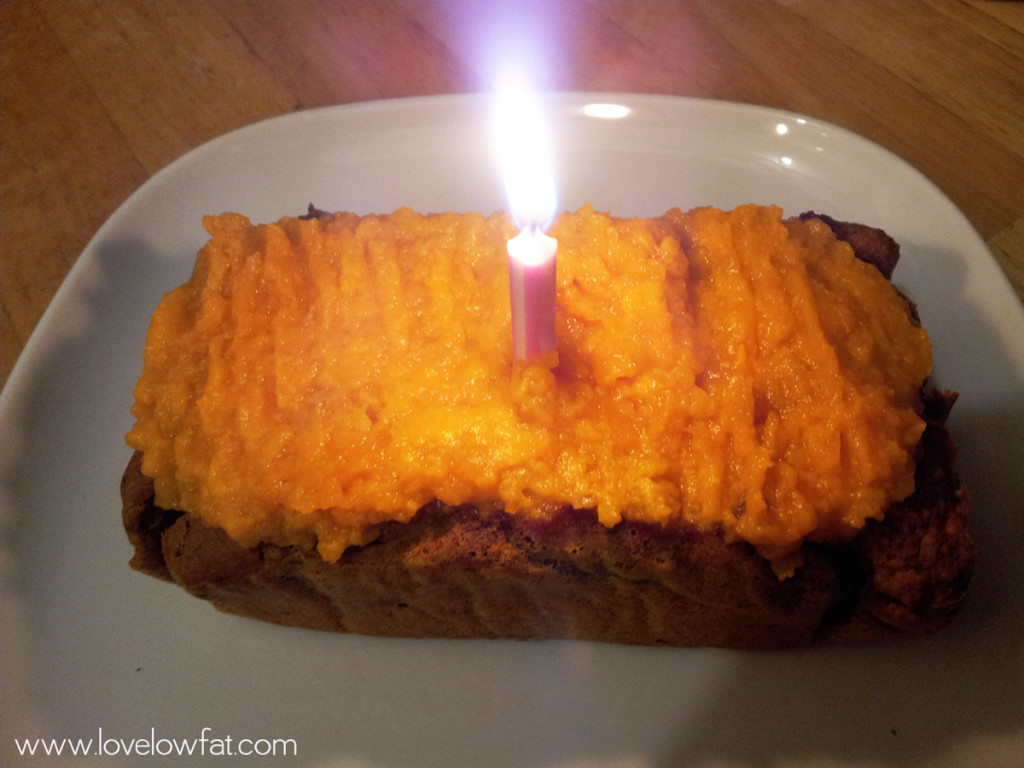 Diggy LOVED her pupcake! She DEVOURED it! It was a very exciting treat for her big celebration. And her humans enjoyed a slice too! In fact, we could make this regularly as an inter-species treat we can share together.
Even her feline foster sister Rita insisted on having some as well. She's also a huge fan of sweet potatoes, and has the goal of trying all human food at least once.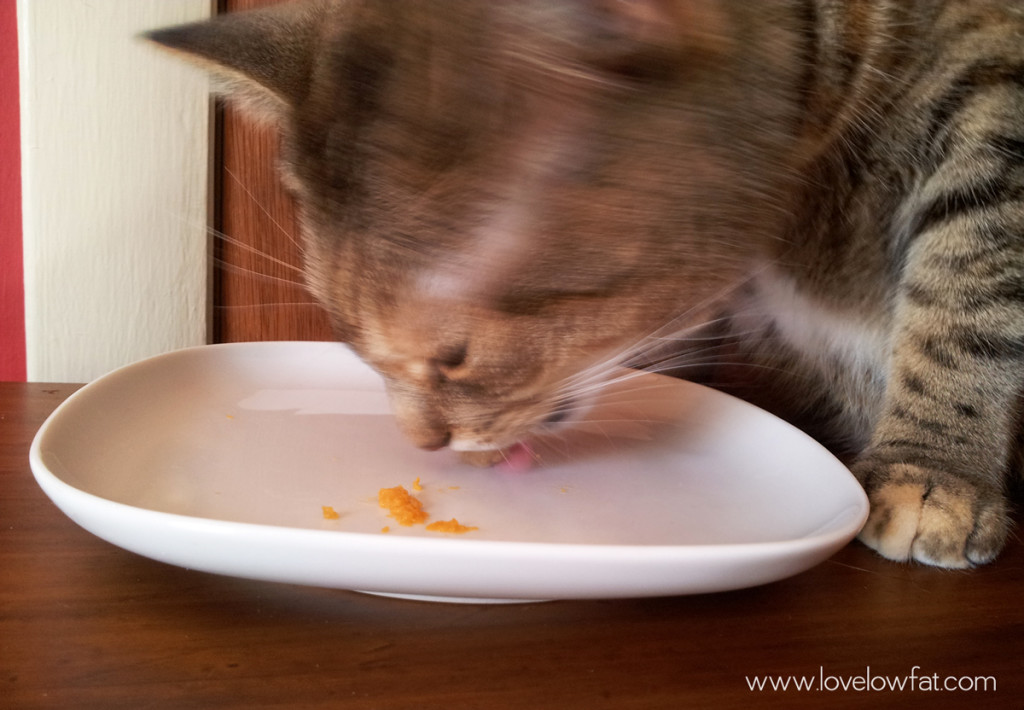 Diggy didn't mind sharing with the rest of us, but the way she wolfed it down, I think she secretly would have been happy to have the entire cake for herself!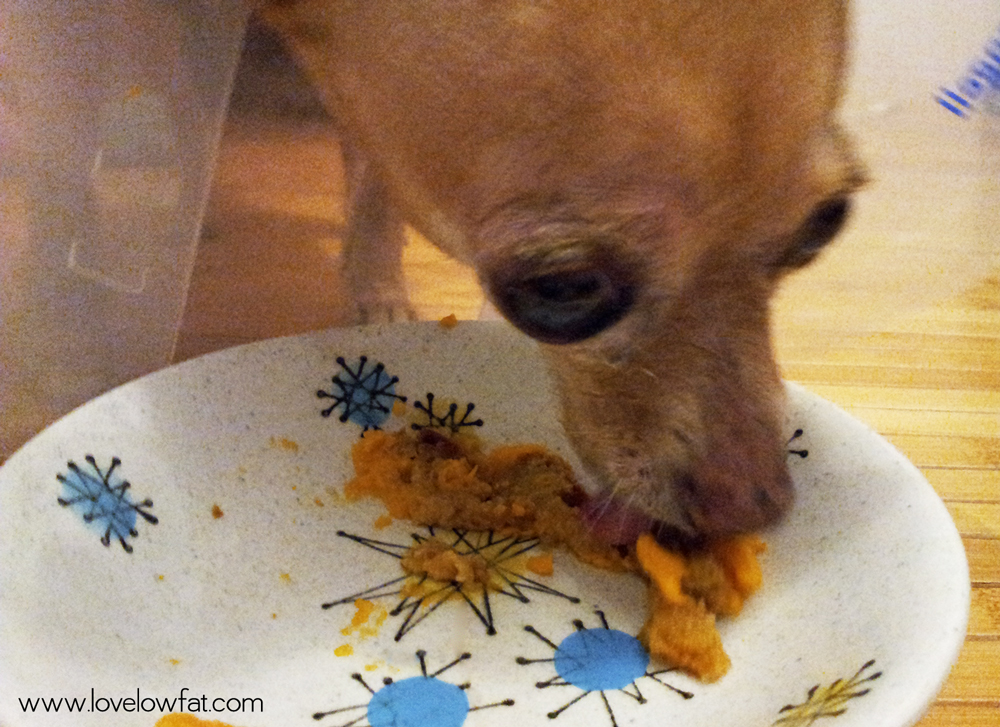 Thanks again to onegreenplanet.org for this recipe which was a huge hit! We highly recommending checking out their site for other recipes and ideas for a healthy planet!