One thing I really love about coffee from a coffeehouse is being able to get frothy milk in my fresh brew. A fancy coffee is such a treat and makes me feel "ahhh". And most reputable coffee shops these days have healthier soy or almond milk options so it makes it even more appealing.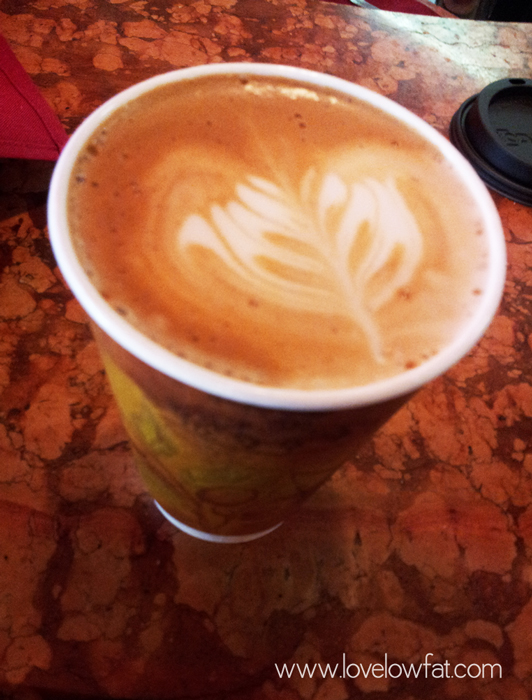 What I don't like about getting fancy coffee drinks is the fancy price that goes along with it. That makes me feel "hmph".  Also, the amount of milk a barista puts in can really vary, so it might not always be exactly to your liking.
Most of the time I just make my own coffee at home. It was always pretty good and drinkable, but until recently mine was never an "ahhhh" cup of coffee. Then one day I saw that a relative of mine had an automatic milk frother, and it made me wonder why I'd never thought of getting one?? It occurred to me that I could make my own fancy coffees at home, whenever I wanted! As soon as I got home I immediately started shopping for one.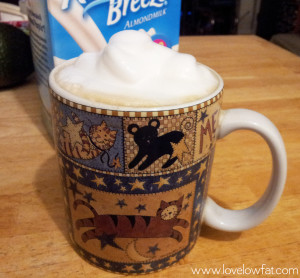 The basic difference: Handheld vs Automatic
When I started my search for a frother, I found that even though there are several to choose from, many are very similar since the technology doesn't vary too much. The most obvious distinction, however, is that some are handheld and some are automatic.
I'll cut to the chase on which I decided to get, but further below you can read about the other frother options out there. You can see what the basic differences are and decide which is best for you.
Nespresso milk frother
I decided to go for an automatic frother, the Nespresso Aeroccino Plus, and I LOVE it! A lot!! I chose the Nespresso milk frother because it's well made and solid.
It's also compact, has very few parts, and is super easy to use. But most importantly, it whisks milk into an amazingly thick and rich, hot froth in a matter of seconds!
What's in the box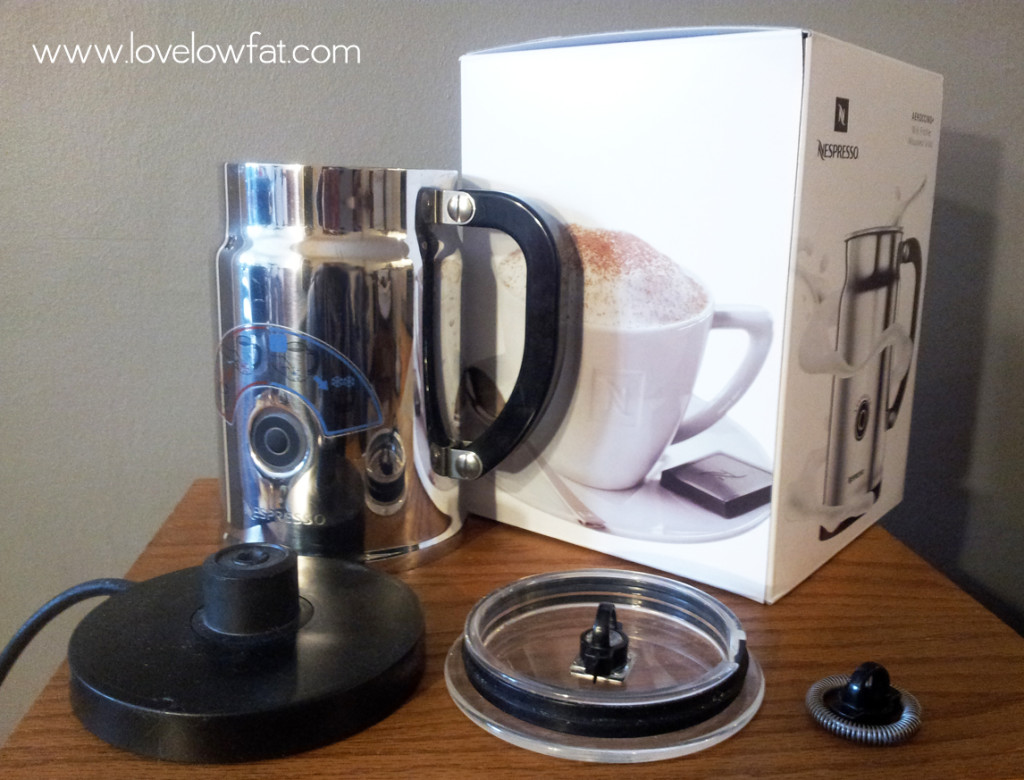 Inside the box you'll find the milk carafe and its cover, the power base, and two swap-able whisking elements. The wire coil whisk produces that awesome stiff foam, but if you want warm milk with little to no froth, use the paddle style whisk.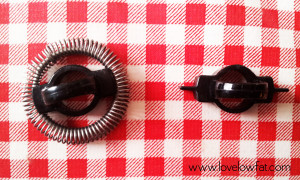 Either whisk magnetically attaches to the bottom of the inside of the carafe for operation: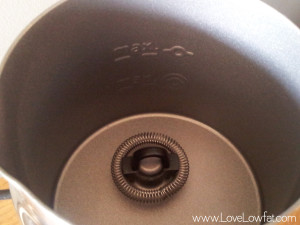 And the whisk you're not using conveniently stores magnetically on the inside of cap of the carafe: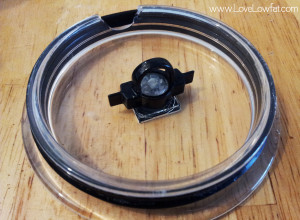 Making the froth
With the Nespresso milk frother, you just pour the milk into the carafe with your preferred whisk attached,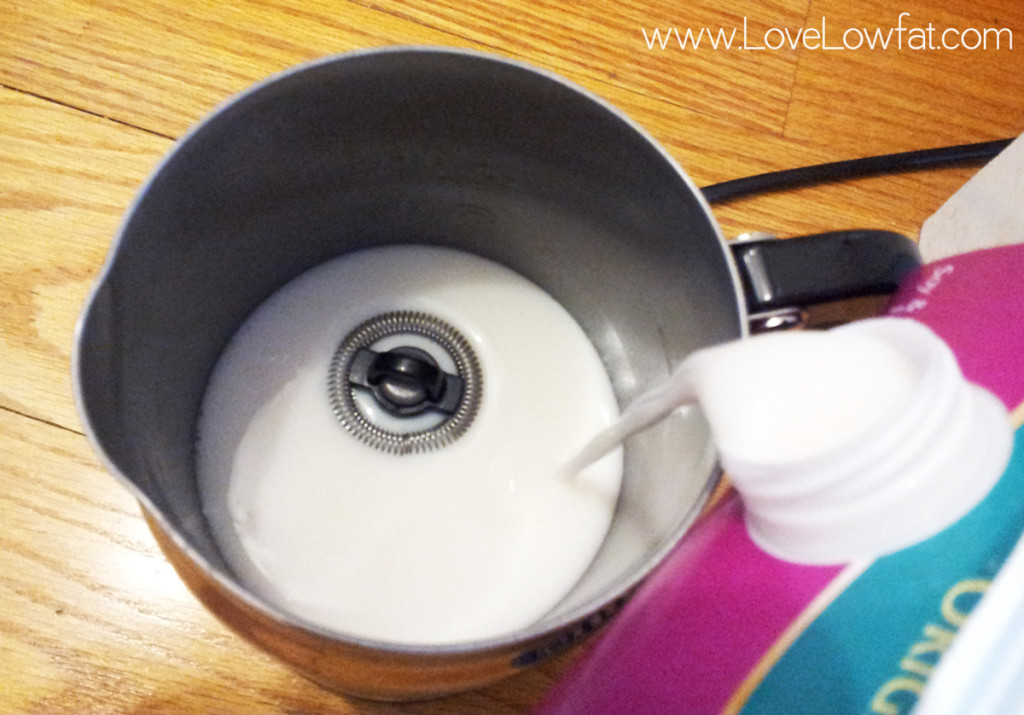 place the carafe it on its base (plugged in of course),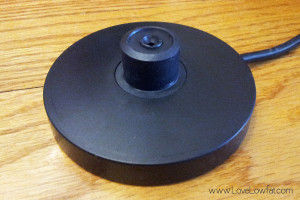 press the button,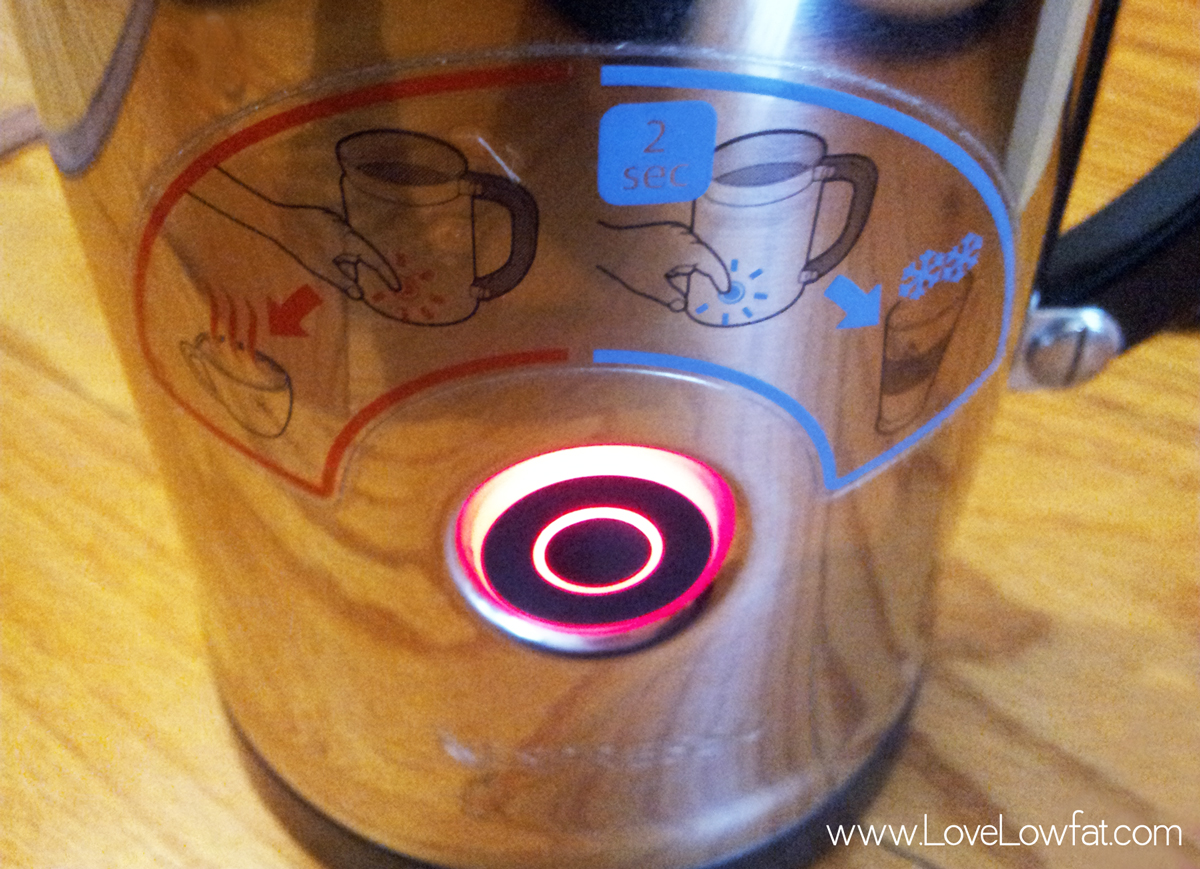 and it automatically froths the milk for you. You have the option to have your milk cold or hot. Just push the button for hot, or hold it down for 2 seconds for cold. The sticker in the above picture shows this, but you can remove the sticker once you've got your routine down. I've found that the froth is stiffer when the milk is heated.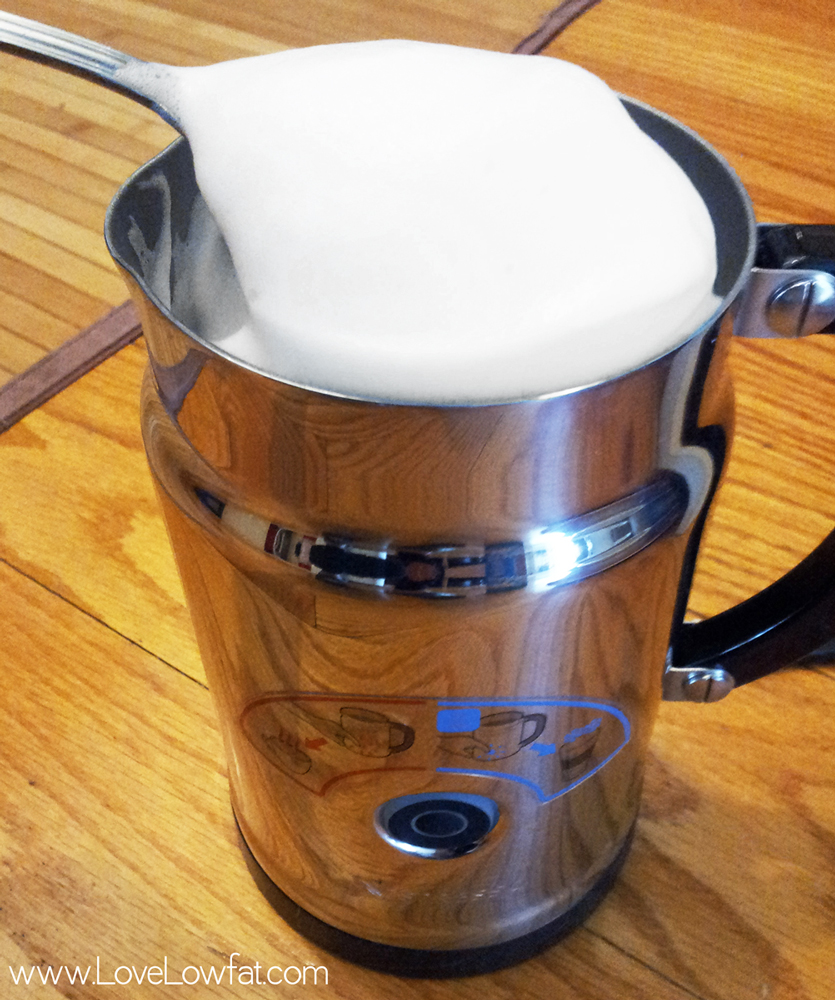 I love how warm and and thick it gets in practically no time at all!
Measuring up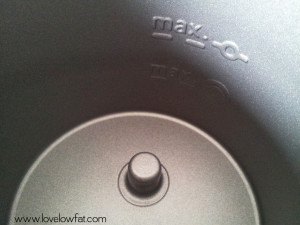 There is a line inside to show the minimum and maximum amounts of milk to put in. I've never put the max in, but I have used less than the minimum suggested amount and my froth has always turned out nicely.
So far, I've only used it with almond milk and it's the perfect consistency every time. Or, in other words, it's consistently the perfect consistency!

How the Nespresso milk frother compares price-wise
The Nespresso milk frother I decided on, the Aeroccino Plus, is not the cheapest one on the market, but it's not the most expensive either. Considering how much I will save by making my own coffeehouse style drinks at home, I am definitely getting my money's worth.
There's also the pricier Nespresso Aeroccino3. As far as I can tell there is no significant difference in terms of function, so the fact that the Aeroccino Plus was a lot less money for doing the same thing is what had me sold.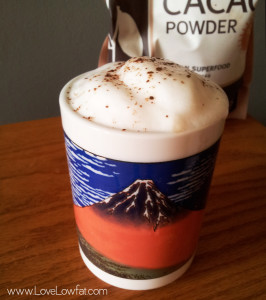 By the way, you don't have to have a Nespresso coffee maker to use it or any other coffee maker for that matter. In fact you don't even have to use it for coffee! The frother works totally independently. I often use it for hot cocoa that I make with raw cacao powder.
I like a raw cacao powder because it's nutrient rich and high in antioxidants. Decadent and healthy, the best of both worlds!
The other frothers
It seems that other brands of automatic milk frothers work basically the same as a Nespresso milk frother. You've got your carafe, cover, base, and whisks. They usually operate with the press of a button and automatically heat and froth the milk for you.
The other brands could work just as well, but I felt that the Nespresso milk frother was built more solidly and therefore should hold up longer. I also prefer its design to the others.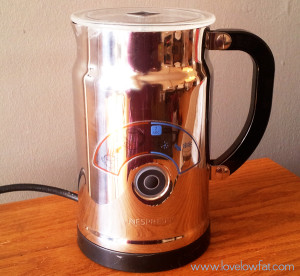 Handheld devices
For a smaller footprint, or if you don't need the milk to be heated, you might prefer a handheld electric frother. The price on these is generally a lot lower as well. You can get a battery operated one from Ikea for under $7.
Most handheld frothers are battery operated, and you immerse the whisk part into a carafe or cup and operate it yourself to froth the milk. Here's a quick demonstration I found so you can see what I mean:
It can whisk up your milk fairly nicely but you might have to spend extra time if you want it fluffier. One thing to keep in mind about the handheld frother is that it does not heat the milk. You would have to heat the milk first separately if you would like hot frothed milk.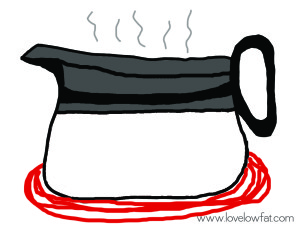 You can just whisk cold milk if you're making iced coffee drinks, or if you simply prefer your milk cold.
Hot or not?
Since the handheld frother does not heat the milk, I decided it was not ideal for me. It's too many steps and a slightly longer process. Also, I would likely end up lifting the frother out before turning it off and splattering milk everywhere!
But if you don't mind heating the milk separately, or if you prefer only cold whisked milk, the handheld type could be an affordable option.
The handheld is quite compact and easy to store which is helpful for those of us living in small spaces with limited storage: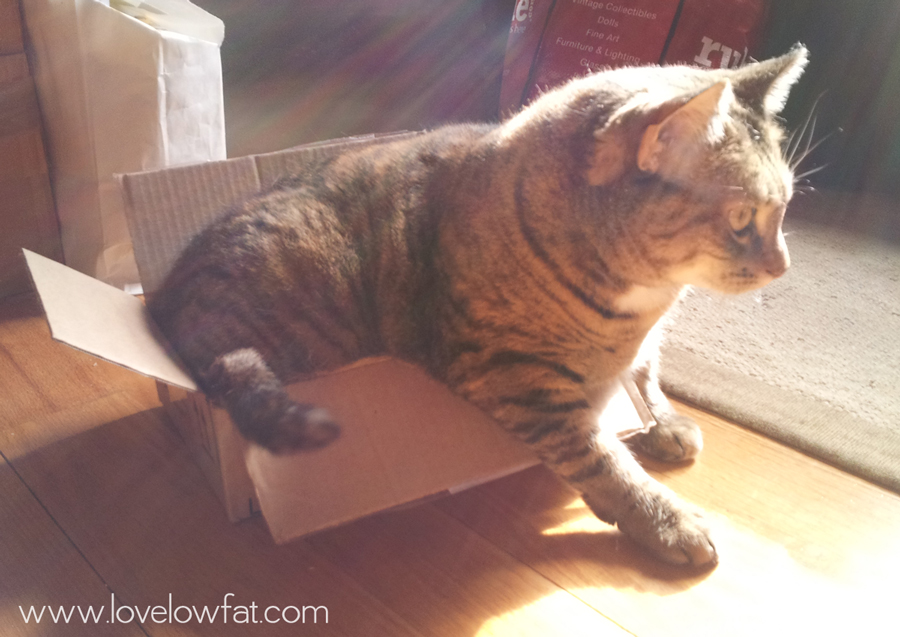 That being said, my Nespresso milk frother doesn't take up very much space either, so I knew it would be fine even in my small, city apartment.
Material girl
The only thing that makes my Nespresso milk frother slightly less than perfect is the fact that the carafe has a coat of teflon on the inside. I'm not a fan of teflon for a number of reasons. Personally I would prefer just plain uncoated stainless steel, or a ceramic coating.
However, the teflon lining likely prevents the milk from scalding or sticking. And it probably makes it slightly easier to clean. All the other brands in the same price range of the Nespresso milk frother seemed to have the teflon coat as well.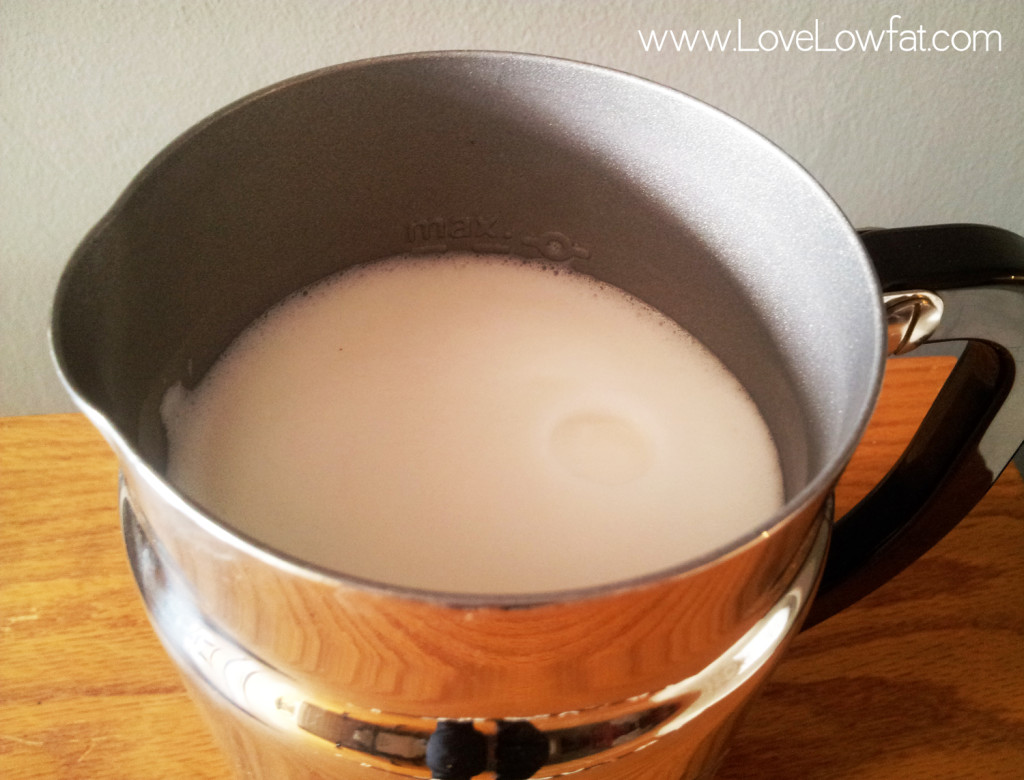 But since the milk is not getting up to super high temperatures, I'm guessing it's safe enough. However, one thing you should be mindful of is to not use anything that might scratch the coating when you're scooping out every last fluff of the creamy, delicious froth.
Keepin' it clean
Speaking of keeping it clean, one suggestion I have for cleaning your milk frother (I often suggest this for helping to clean just about anything), is a few drops of plain old white vinegar. It gets out any oily residue without having to scrub.
I don't know why and how people can use so many toxic chemical cleaners for basic cleaning when simple and natural white vinegar works wonders. And it's so cheap!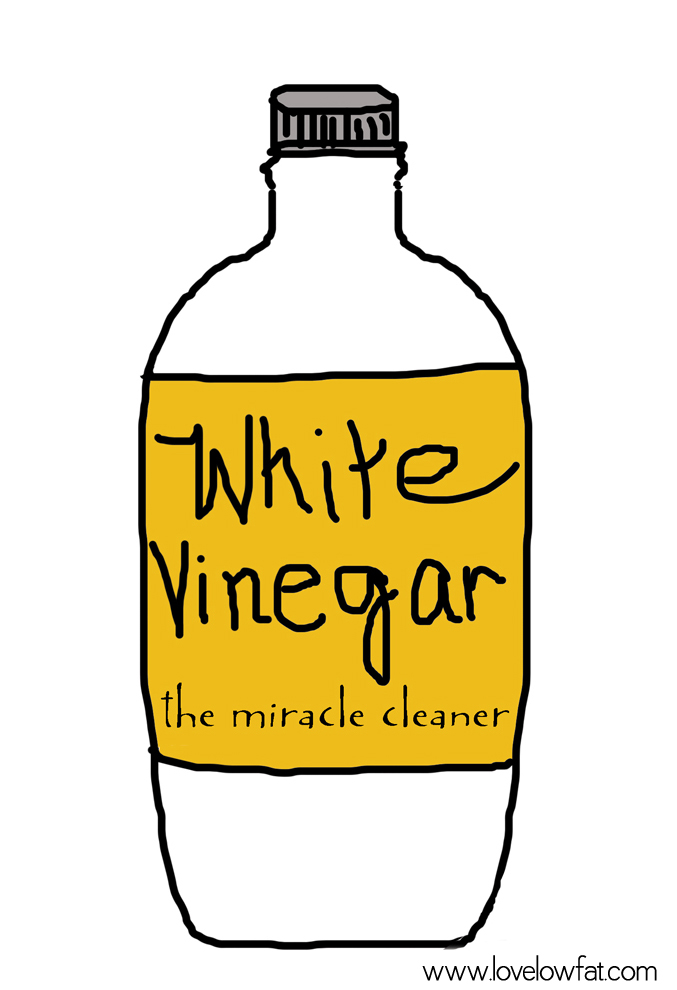 BTW, another savings tip is whenever you have leftover coffee, you can store it for iced coffee. When you're ready for it, add cold frothed milk for a yummy iced latte or cappuccino. What I often do with leftover brew is instead of reheating it, I'll add hot frothy almond milk. It's extremely satisfying and doesn't have that reheated coffee bitterness.
Can't stop, won't stop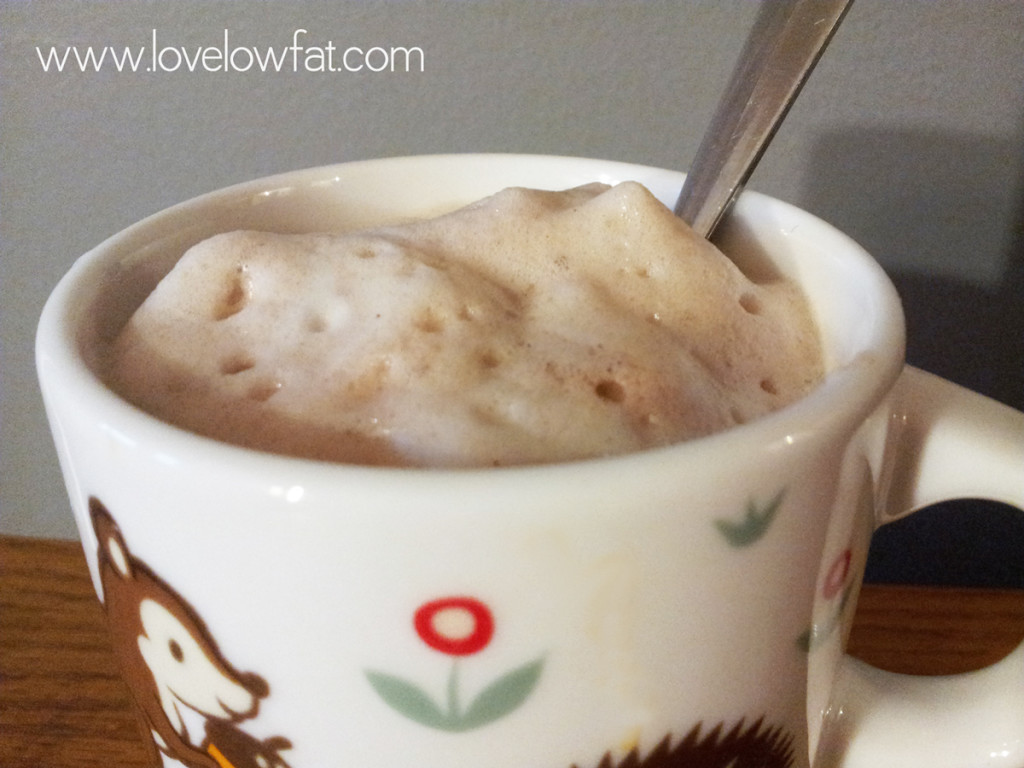 So, thumbs up on the Nespresso milk frother! I use it daily, often several times a day. I can't seem to stop myself from making frothy hot drinks whenever I feel like it. Often in the evening when I want something soothing I just froth up a little almond milk and add a light drizzle of maple syrup and/or cocoa for a warm, comforting late night drink.
It's like having a something decadent but costs only pennies, has hardly any calories, and is actually nutritious if you use almond, soy or any plant based milk. So, all pleasure, no guilt!
I've also been finding that when I'm feeling stressed out, taking a moment out to make a frothy decaf cappuccino is actually therapeutic for me. It seems like my Nespresso milk frother is working overtime lately!
Now if I could just learn how to make fancy designs in the froth! This was the best I could do…so far: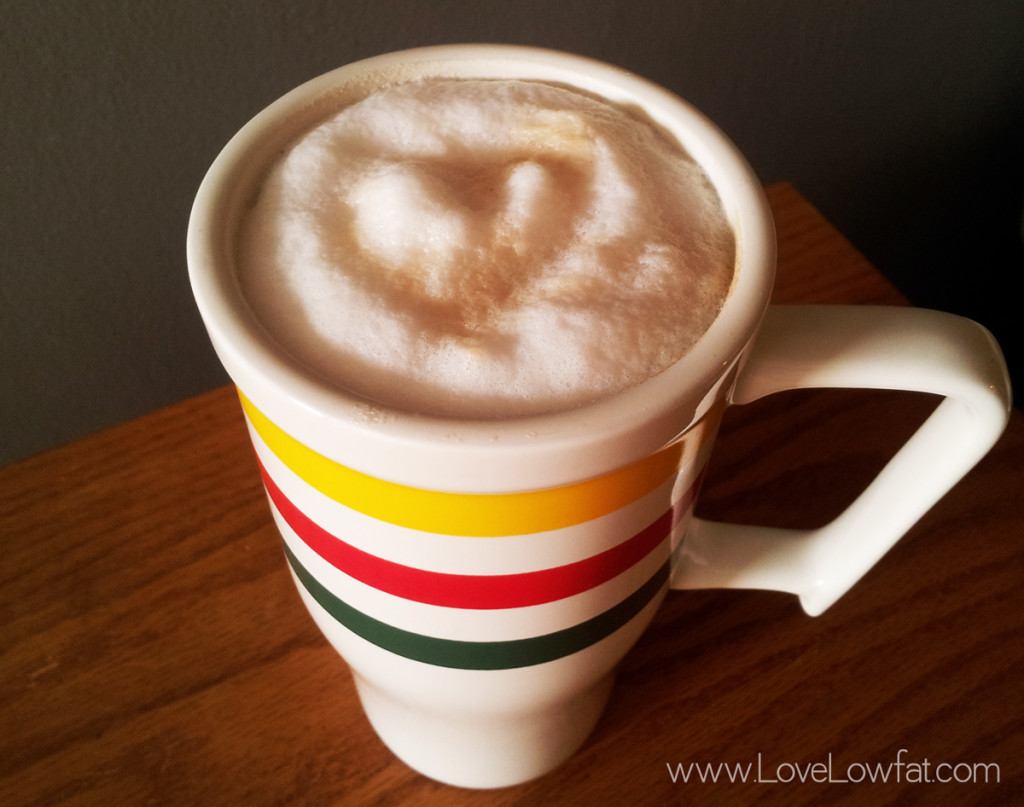 Have fun making your cappuccinos, lattes and hot cocoas everyone! Let us know how you enjoy your frothy drinks!